Andaman and Nicobar Islands
In continuation with the Indian Tourism post, I found good places to visit in Andaman and Nicobar Islands and hence, made a featured post on best places to visit in Amdaman & Nicobar Islands. Let look at one of the best islands in India and its best destination, its historic importance and much more.  
Radhanagar beach
It is the most famous and best beach in Asia among all beaches.
This beach ranked "7th best beach in the world.
The long stretch of vast open sea in front of you along with white powdery beach is a treat to watch and experience.
Food is available for purchase by the beach.


                                                      Elephant beach
Elephant beach is a secluded beach with clear blue waters and sugary white sand. Ancient trees cast plenty of shadow and there are some old ones lying around the shore making the beach look more enchanting.
Often you might sight an Elephant by the beach. Spend your day swimming, making sand houses, taking sun bath etc…
 The corals here remain one of the best on the island with the reef being close to the shore, making this an excellent spot for snorkeling.
It is essential to bring your own snorkel, as the under water world truly is amazing.
Laxmanpur beach
 
Neil is a tiny but beautiful island located 37 Kms. to the south of the Andaman Islands.
With unexplored coral reefs, brilliant bio-diversity, white sandy beaches and tropical forest and vegetation, it is one of the hot tourist spots in the Andamans.
Laxmanpur Beach is a picturesque waterfront, covering a long stretch of area of Laxmanpur Village of Neil Island.
White shell sand covering this secluded beach is quite a contrast to the blue sea.
Places to visit
Most of the travellers who visit Andaman Islands, visit Port Blair (The Capital of Andaman and Nicobar Islands), Havelock Island(Known for its beach resorts and amazing water activities) and Neil Island (Scenic Island with very little crowd and lots of open space). Now, those who come for longer duration visit Middle Andaman, this includes Baratang Island and Rangat, and North Andaman, known for its turtle nesting grounds and twin island Ross and Smith. In addition, some offbeat travelers visit Long Island and Little Andaman as well.
 Cellular Jail National Memorial -Reminiscent of the Colonial Era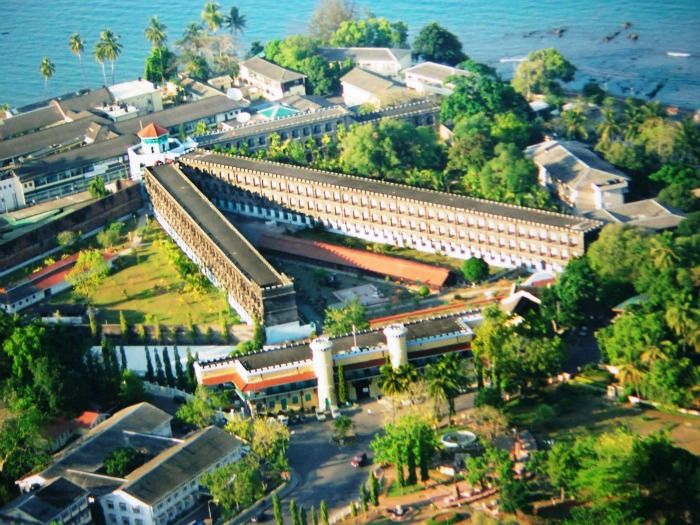 This may sounds a bit dark and depressing but you wouldn't regret one moment of your time spent here.
The dreadful word "Kaala Pani" that we've heard since our childhood actually referred to this place.
Yes, it's the former British prison that is now a shrine to the political dissidents it once jailed.
Even though several parts of it have been destroyed by the Japanese during the World War II, it still stands tall reminding us of our brave and gallant forefathers.
Timings:
Visiting hours for the Cellular Jail are between 9:00am to 5:00 Pm
Light and Sound show timings: 5:30 Pm – 6:30 Pm (Hindi) & 6:45 Pm – 7:45 Pm (English)
Admission cost is Rs.10, and an extra fee of Rs.25 and Rs.100 is applicable for using cameras and video cameras respectively.
Tip: The jail remains closed on Monday and during Public Holidays.
Underneath the Turquoise Waters of Havelock Island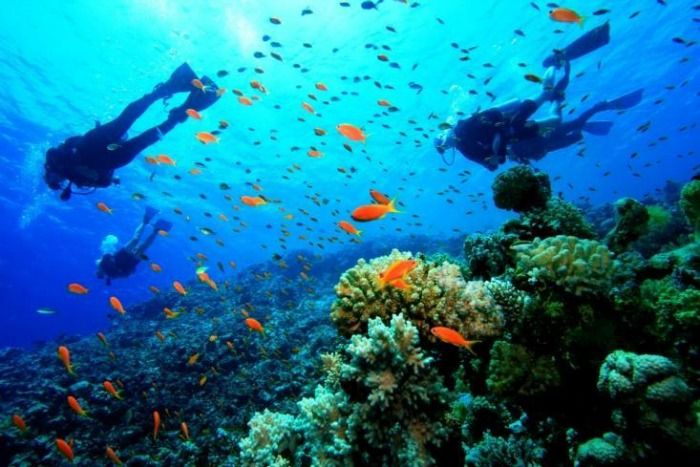 Havelock Island is like the Holy Grail of scuba diving and snorkelling.
It is also one of the most popular things to do in Andaman among travellers.
The Barefoot Scuba Resort is where you'd want to go if you're a scuba enthusiast.
Whether you're a rookie, a professional diver, looking for some fun diving or want to get PADI certified Barefoot has a hell lot of options for you.
Tip: If you wish to dive in the waters of Andaman, plan your trip between November to Mid-April.
Mount Harriet and Madhuban- Winding Across a Picturesque Terrain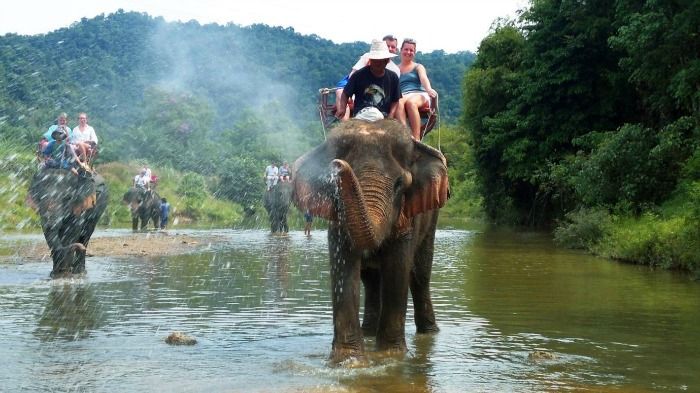 Trekking is another awesome thing to do in Andaman especially if you're travelling with friends.
If you are trekking buff, then you're going to love this 16 kilometer trek from Mount Harriet to Madhuban.
It's a gorgeous route where you can witness exotic flora and fauna of the land amidst spectacular sceneries.
Elephant safari is also an option to explore the forest of Mount Harriet.
Museum Circuit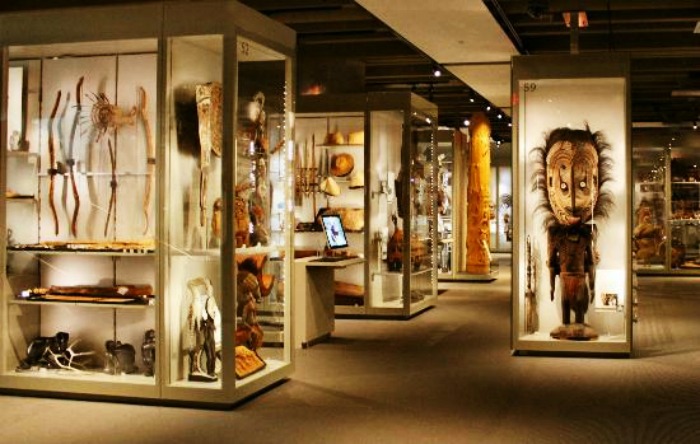 A museum tour is a great way of getting to know the history and culture of a place.
Since these islands are soaked in history you'd find the museums to be few of the greatest places to visit in Andaman.
Take a tour down the Anthropological Museum giving insights into the lives of the indigenous tribes of the place and the Samudrika Naval Marine Museum in Port Blair that offers glimpse into the biodiversity of the marine life.
Chidiya Tapu- Flight of a Thousand Colours
Haven of hundreds of species of birds, including parakeets, sea eagles, emerald doves and various others, Chidiya Tapu is a tranquil little place perfect for bird watching and spending few hours amid the glory of nature.
The sunsets here are mesmerizing and must not be missed. The place is 25 km away from main city of Port Blair and can be easily reached by road. Visit Chidiya Tapu in summers as the sky is clear.
Barefoot at Havelock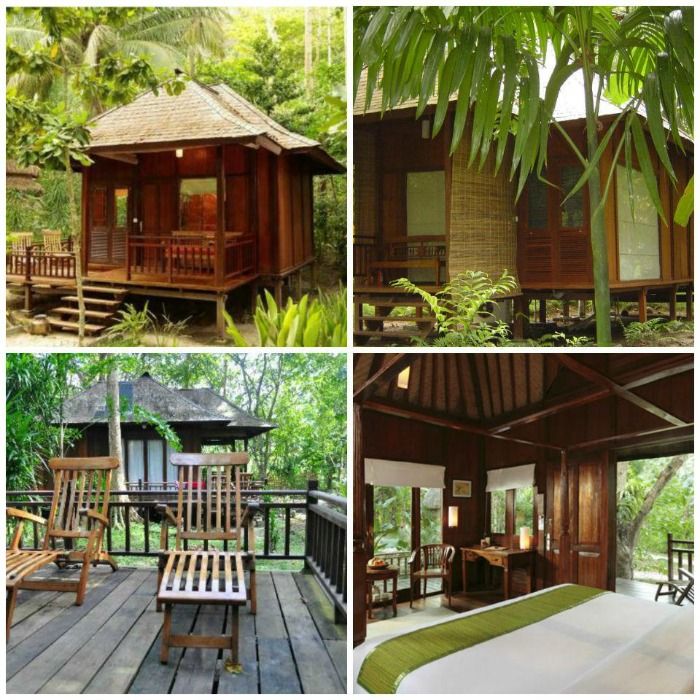 Breathtaking location, spacious rooms overlooking the sea and unspoilt nature around.
Pristine beaches, beautiful cottages and no city bustles, Barefoot Jungle resort is a heavenly resort for those in search of a peaceful holiday.


 Limestone Caves, Baratang Island

A real feast for the travellers' eyes… the natural Limestone Caves in Baratang Island is among the major tourist attractions in Andaman and Nicobar Islands.
The route to these caves passes through the Tribal reserves and a dense forest that is crisscrossed by several creeks… making it an exciting trail.
If you are lucky enough, you may catch a glimpse of a sun-bathing crocodile with its jaws wide open.


 Corbyn's Cove Beach, Port Blair

One of the closest beaches from Port Blair that is dipped in natural beauty, the Corbyn's Cove beach is the most visited beaches in Andaman and is popular for several water sports and activities like jet skiing, scuba diving, snorkeling, and glass bottom cruises.

The beach, brimming with dense palm groves, is further arrayed with several restaurants and bars and there are several resorts.
One of the heritage attractions in Andaman that fleshes out the gore colonial era.
LITTLE ANDAMAN ISLAND
At a distance of 120 km by ferry from Port Blair, Little Andaman is situated at the southern end of the Andaman & Nicobar Islands opposite to the Great Andaman Island.
This island is one of the famous places of sightseeing in Andaman & Nicobar Islands.
The Little Andaman Island is one of the largest islands in the Andaman & Nicobar Islands that are open to the public.
The Duncan Passage separates Little Andaman from Rutland Bay of Great Andaman.
A major part of Little Andaman was affected badly by the Tsunami in the year 2004.
Little Andaman Island offers a perfect mix of white sandy beaches, bewitching waterfalls, boating through the creeks, exciting elephant safari, and surfing.
The most famous and beautiful beach in Little Andaman is the Butler Bay Beach.
It lies at a distance of 14 km from the Hut Bay Jetty.
This beautiful beach is suitable for sun basking, scuba diving, snorkeling, and surfing.
Accommodation is offered in the form of small tourist huts right at the sea front lined by coconut plantation.
Netaji Nagar Beach and Lighthouse are other places to visit in this island.
That's about the best destination in Andaman & Nicobar Island, keep visiting my blog for more tourist destinations and more Smart Reviews!!