"KERALA TOURISM"

Kerala, a state on the Malabar coast in southern India is probably one of the most popular Indian tourist destinations. It has been popular among tourists – couples, families & backpackers alike for the longest time – perhaps because geographically it is the complete travel package – It has everything from serene beaches to scenic hills, from tea & spice plantations to dense forests & calm backwaters. Apart from scenic beauty, it is popular for Ayurvedic treatments, classical dances – Kathakali & Mohiniattam, Kalaripayattu & of course, it's delicious cuisine.
WELCOME TO GOD'S OWN COUNTRY.

Kerala-tourism is Live & Trending.
Kerala, a state situated on the tropical Malabar Coast of southwestern India, is one of the most popular tourist destinations in the country. Named as one of the ten paradises of the world by National Geographic Traveler.
The tag line Kerala – God's Own Countrywas adopted in its tourism promotions and became a global superbrand.
Kerala is regarded as one of the destinations with the highest brand recall. In 2010, Kerala attracted 660,000 foreign tourist arrivals.


HOW TO REACH ?
Kerala can be reached mainly through air, rail and road. The geography of Kerala is unique as it is located between mountains and forests on one side, and the sea on the other. Some of the other distinctive geographical features of Kerala are the mid-land lakes, lagoons and backwaters.
"How to Reach Kerala" will help you get a better understanding on the various modes of travel to reach Kerala and will also help you navigate your way through Kerala.


BEST TIME TO VISIT KERALA
Winter (September – March)
Summer (March – May)
Monsoon (June – August)
Reasons to visit Kerala
Ornamented with lush greeneries, peace and harmony, heart-warming people, rich traditions and cultures, it is a place than can make anyone fall for it. Such is its magical beauty, even words fall short to describe Kerala's charm and appeal. And in case, you are finding this hard to believe, keep scrolling down; you will surely fall in love with Kerala!
Kerala Backwaters | Best Backwater Destinations in Kerala.
A chain of brackish lagoons and canals linking five large lakes, Kerala Backwaters is a maze of water bodies stretching over 900 kilometers.
From tourism point of view, Alappuza (Alleppey)- often compared to Venice shrouded as it is with canals and coconut palm-shaded streets – serves as the gateway to Kerala Backwaters.


Exotic Wildlife is Yet Another Reason
Ask any of the wildlife lovers about their ideal wildlife destination, and 10 out 10 will have Kerala in their wish list! Home to some of the most exotic, rare and endangered wildlife species, God's Own Country needs no introduction while talking about wildlife experiences.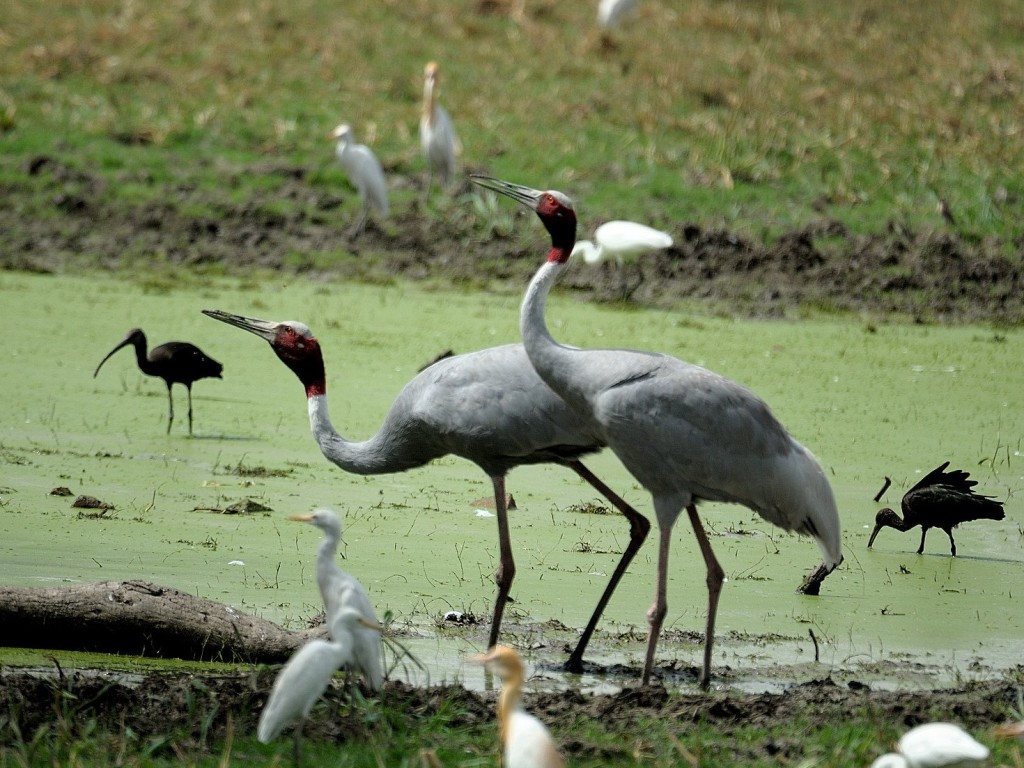 Kerala's Art, Culture & Festivals
Extremely rich, diverse and multi-fold art and cultures of Kerala is one of the most common reasons to fall in love with the state. Be it history, literature, economics, arts, or any other traits, God's Own Country outshines other states in the country.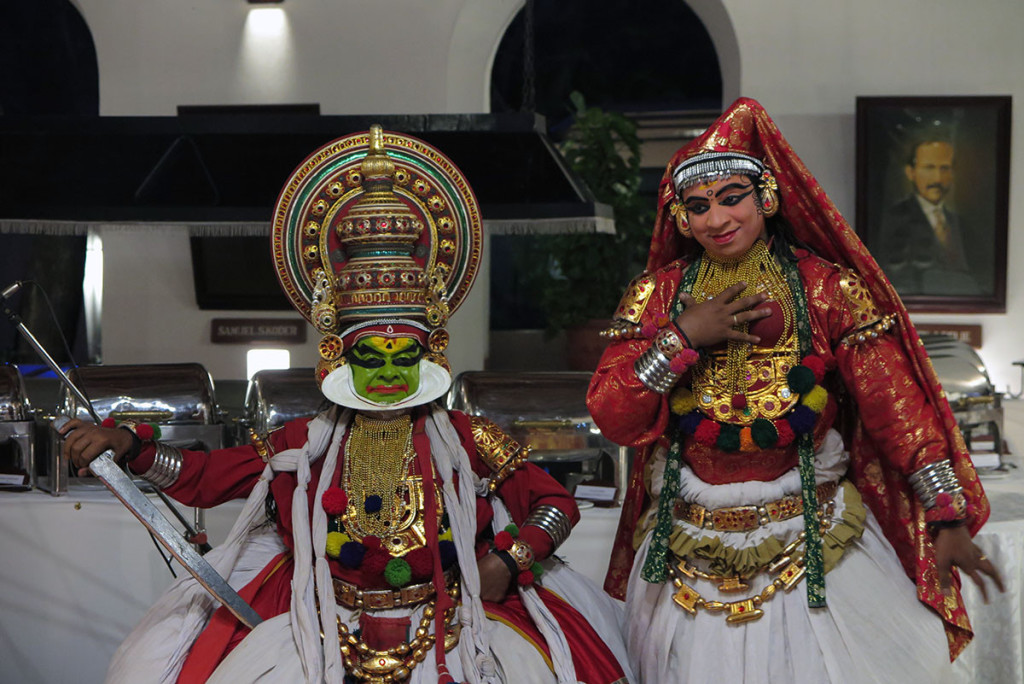 Ayurveda – Born Afresh Many a Times
Ayurveda, as we all know, is not just a practice! It is a way of living life; a healthier, prosperous and rejuvenating life! Ayurvedic therapies not only detoxifies our body, but also helps in cleansing our reflexes, relaxes our minds and purifies our soul.
   Tourist Destinations in Kerala
Kerala has some of the best destinations in the world for any type family vacation or holiday or honeymoon..
Tourist Places in Kerala is an amalgamation of rich cultures, traditions & folk dance.
If you are preparing to check out Kerala, here is a selection of the Top 15 places to visit in Kerala curated by the expert holiday professionals in Iris Holidays.


 KOCHI
• Cochin, now known as Kochi, is a busy port along the coast of Kerala. The Chinese fishing nets in Kochi harbor are an unforgettable image of Kochi that draws tourists to this picturesque city.
• Kochi is also known for the beautiful Kerala backwaters tourist destinations nearby.
• Hotels in Kochi provide accommodation to tourists visiting the Kerala backwaters venues near Kochi. Deluxe hotels in Kochi cater to exclusive leisure travelers in Kochi, the 5-star hotels in Kochi offer their guests every luxury along with Kerala backwaters attractions and the economy hotels in Kochi provide budget travelers a comfortable stay in Kochi in Kerala.
TOP Attractions in Cochin
• Chinese Fishing Nets
• Santa Cruz Cathaedral Basilica
• Princess Street
• Fort Kochi
• Museum of Kerala History.
 MUNNAR
Perfect for a romantic honeymoon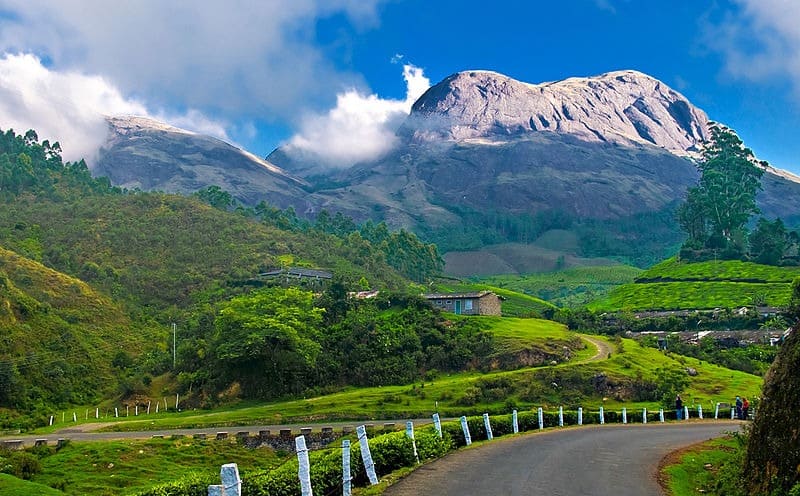 Set at an altitude of 6000 feet in Idukki district, Munnar can boast of being the most notable hill station in Kerala.
Nestled in the lush green Western Ghats, Munnar with its breathtaking beauty is a haven of tranquility and serenity, which makes it an ideal tourist destination, away from the hustle-bustle of the city life.
It is believed that the name Munnar means 'three rivers' referring to the location of the town, established at the meeting point of the rivers Nallathanni, Madhurapuzha and Kundaly.
     TOP Attractions in Munnar
Anamudi Peak
Munnar Tea Museum
Rajamala Hill Station
Pathamedu View Point
Munnar Tree Houses.


KUMARAKON
One of most tranquil places to visit in Kerala
Kumarakom has been declared as a special Tourism Zone by the State Government of Kerala.
Kumarakom, located 13 kms away from the city of Kottayam is a small village set on the bank of the enchanting Vembanad Lake.
The scenic hamlet is very popular amongst the tourists as it offers wide variety of exotic sightseeing, fishing and boating experience.
       TOP Attractions in Kumarakom
Kumarakam Bird Sanctuary
Kumarakam Backwaters
Kumarakam Beach
Pathiramanal Island
Aruvikkuzhi Waterfalls.
 WAYANAD
The land of heavenly trails
Wayanad means the land of paddy fields in Malayalam.
Wayanad is one of the greenest places to visit in Kerala.
Enriched with godly beauty, serene atmosphere and rich culture, Wayanad is a perfect mix of nature and man-made heritage.
After all, the place is famous for its richness in cultures, traditions and tribal heritage. Small, unnamed waterfalls, that line the city haphazardly, add to the place's charm.


TOP Attractions in Wayanad

Thusharagiri Waterfalls
Thirunelli Temple
Banasura Hill
Lakkidi View Point
Papanashini River and Padinjarathara Dam.
 KOVALAM
 For some beach fun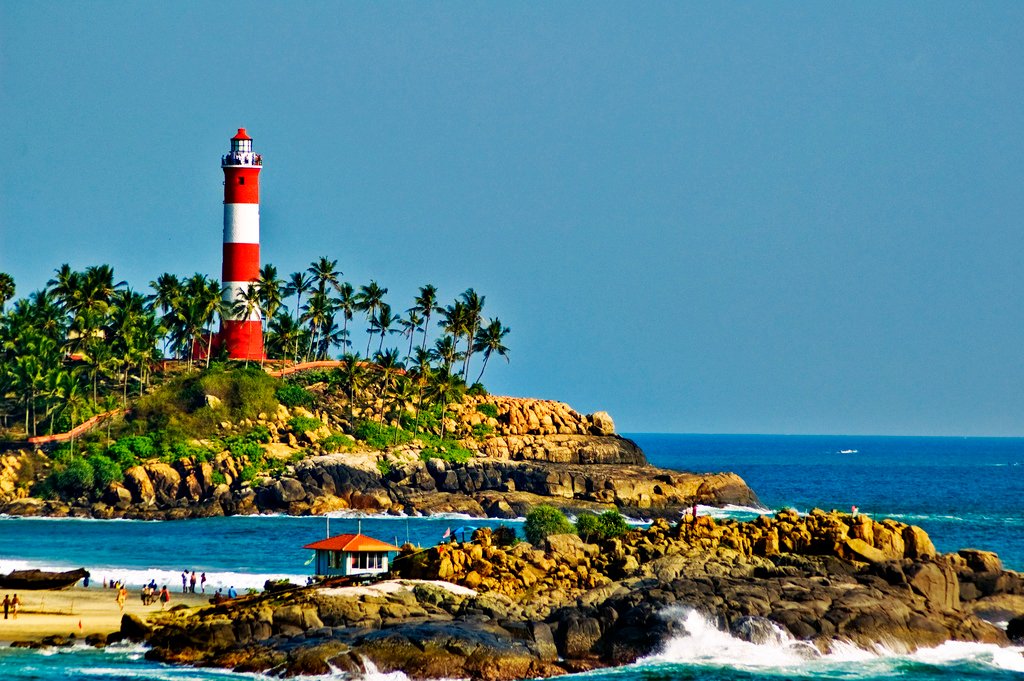 Kovalam beach, one of best beaches in Kerala, is famous for its New Year celebrations, deep strong massages, Ayurvedic treatments, sunbathing fests, and water sports like parasailing.
It has a crescent shaped coastline which is always buzzing with activities. People from different countries, cultures, and states come together and add to the beauty of the place.


TOP Attractions in Kovalam.

Lighthouse Beach
Hawah Beach
The Lighthouse
Samudra Beach
Thiruvallam Parasurama Temple
Vizhinjam Marine Aquarium
Halcyon Castle, Akkulam Lake
Kovalam Jama Masjid, Vellayani Lake, Karamana .
   VAGAMON
Solitude guaranteed!
There is an enchanting hill station called Vagamon which is hidden from all the hoopla.
Adorned with magical meadows, mystical gardens, beautiful dales, aromatic tea plantations, and misty valleys, Vagamon has surely earned its place among the best places to visit in Kerala.
The fresh air and perfectly manicured gardens of Vagamon are a breath of fresh air.


TOP Attractions in Vagamon

Thangal Hill
Murugan Hill
Kurisumala, Vagamon Pine Forest
Barren Hills, The Pattumala Church
Vagamon Lake, Mundakayam Ghat
Vagamon Falls, and Maramala Waterfalls.
                                                            KASARGOD
           A coastal paradise in Kerala
Located close to Bekal, tucked between Western Ghats on one side and azure Arabian Sea on the other, Kasargod is an entrancing beauty of 'God's own country.'
Featuring rolling hills, plush coconut plantations, soothing sea breeze, and host of heritage temples, it attracts peace-loving travelers but and considered as one of the most photogenic places in Kerala.


TOP Attractions in Kasargod.

Bekal Fort
Madhur Temple
Thonikadavu and Ananthapura Lake Temple
Malom Wildlife Sanctuary and Ranipuram.
Bekal
 Nothing less of heaven on earth!
Bekal is specially known for its famous Bekal Fort, which is rated amongst the best tourist places in Kerala.
Many Indian movies, like Rang De Basanti, are filmed in the fort premises. The sea breeze passing through your hair, the pleasant weather and good company are key ingredients to have good time in Bekal.
Owing to exotic beauty and serenity, Bekal is among the top three honeymoon places in South India.


TOP Attractions in Bekal.

Bekal Fort
Ananthapura Temple
Valiyaparamba Backwaters
Bekal Beach, Mallikarjuna Temple
Chandragiri Fort, Kappil Beach
Nileswaram, Bekal Hole Aqua Park, and Pallikere Beach.
      KUTTANAD
Rice bowl of Kerala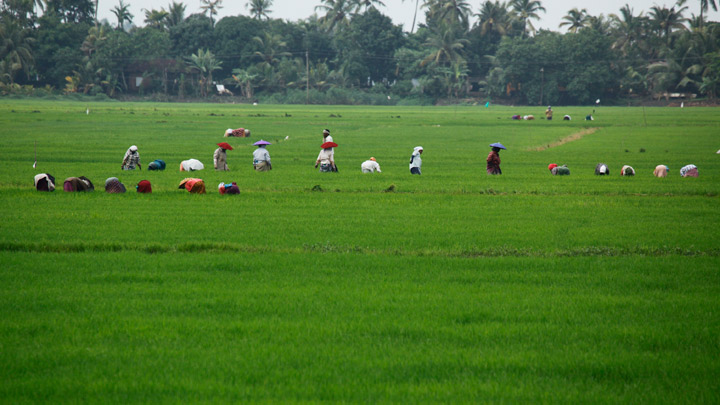 Located in Alappuzha region, Kuttanad is one of the best places in Kerala to see and experience rural landscape with charming villages, backwater, rivers and agricultural lands.
        Moreover, Kuttanad is the perfect place to see the globally famous traditional Heritage Agricultural System of Kerala with farmland bordered by canals and inland waterways.
TOP Attractions in Kuttanad
Punnamada Lake and Pampa River.
Kerala is India's benchmark for success in Tourism. A picture postcard panorama and rich cultural heritage combined with scrumptious cuisine, makes it one of the ten paradises in the world. Kerala's beach and backwater are accompanied by its lush and stations, of munnar, Wayanad and Vagamon are the best examples. Whether you want to roam the crowded streets of Kochi, a melting-pot of Indian and colonial traditions, or savour a quiet cup of tea at Munnar, Kerala's favourite hill station, or simply walk down the glorious palm-fringed beaches of Kovalam, sampling seafood, Kerala has something for everybody!