ECO-TOURISM
INTRODUCTION
Eco-tourism is more than a catch phrase for nature loving travel and recreation.
Eco-tourism is consecrated for preserving and sustaining the diversity of the world's natural and cultural environments.
It accommodates and entertains visitors in a way that is minimally intrusive or destructive to the environment and sustains & supports the native cultures in the locations it is operating in.
Responsibility of both travellers and service providers is the genuine meaning for eco-tourism.
Eco-tourism is considered the fastest growing market in the tourism industry, according to the World Tourism Organization with an annual growth rate of 5% worldwide and representing 6% of the world gross domestic product, 11.4% of all consumer spending – not a market to be taken lightly.
IMPORTANCE OF ECO-FRIENDLY TOURISM
In the past few years, the travel and tourism industry has been on an exponential rise in India and abroad, primarily because of the vast knowledge sharing happening via social media like Facebook, Twitter.
A lot of other factors like better transport connectivity, a rise in luxury budget hotels have also supported the growth of the travel and tourism industry.
A lot of Startups have come up and are offering various perks and discounts to the customer in the form of promotional e-cash, flight miles, voucher coupons if the customer books through their website.
This all provides a win-win situation for both the company and the customer, and the customer slowly gets bitten by the travel bug
.Locations in Himachal Pradesh like McLoedganj, Triund, Kasol, Kheerganga, Manali have become flooded with tourists as these places are located just a couple of hours journey from Punjab, Haryana and Delhi.
The tourists which come in a flock usually leave the place dirty and messy with their litter and ruin the natural beauty of the destination.
Hence Eco Tourism is the need of the hour.
KEY PRINCIPLES
Minimize impact
Build environmental and cultural awareness and respect
Provide positive experiences for both visitors and hosts
Provide direct financial benefits for conservation
Ecotourism include local communities in the activities of planning, development and operation, and it contributes to their welfare
Environmentally educative
Raise sensitivity to host countries' political, environmental, and social climate
Support international human rights and labour agreements
Ecotourism is intended mainly for individual visitors and small organized groups.
Generates tourist satisfaction.
Ecotourism actively contribute to the conservation of natural and cultural heritage.
MANAGEMENT
Ecotourism has received much attention in recent years especially within the developing world.
Ecotourism in simple terms means management of tourismand conservation of nature in a way so as to maintain a fine balance between there quirements of tourism and ecology on the one hand and needs of the local communities for jobs, new skills, income generating employment and a better status for women on the other.
Tourism policy provides the guidelines, goals and objectives and tourism planning is the process of identifying objectives anddefining evaluations.
In India the emergence of alternative tourism promotes natural and culturalevents and others.
Few promising alternative tourism paths include green tourism,ecotourism, eco cultural tourism, heritage tourism etc.
Ecotourism developed in India in 1970s and 1980s.
Ecotourism was globally identified as a means ofachieving twin goals of bio diversity conservation and sustainable development.
Both short-term goals and long term goals can be achieved without sacrificingone's own interests.
Sustainable tourism and nature tourism are umbrella concepts that include ecotourism.
India, the land of varied geography offers several tourist destinations that not just de-stress but also rejuvenate people.
There are several ways to enjoy Mother Nature in the most pristine way.
The few places like the Himalayan region, Kerala, the North-East India, Andaman and Nicobar Islands and the Lakshadweep Islands are some of the places where you can enjoy the treasured wealth of the Mother Nature.
HOW TO PLAN ECO-FRIENDLY TOURISM
1.PACK LIGHT-  Lightening up your load saves money on baggage fees and increases plane fuel-efficiency. Pack items that can be washed in the sink and are quick drying so they can be worn multiple times during your trip. We recommend (but do not receive compensation from) the ExOfficio brand, and wear it everywhere we travel.
2.SAVE WATER–   Take shorter showers, turn off the faucet while shaving and brushing your teeth, and re-use towels for multiple days. And NEVER use the hotel laundry, as they typically wash each guest's clothes separately, even if there are only a few items.
3.SAVE ENERGY-   When you leave your hotel room, turn off the lights, heat/AC and TV. Consider leaving the "Do Not Disturb" sign on the door so that the housekeeping staff won't clean your room every day, which will save on harsh chemical cleaning supplies and the electricity of vacuuming and washing bed linens.
4.REDUCE/REUSE/RECYCLE-   Take a BPA-free water bottle you can refill, use just one bar of soap for both sink and shower, return brochures and maps once you're finished using them, and hold on to your trash until you find a place to recycle it.
5.   BUY LOCAL-  Seek out indigenous artisans and learn about their craft.
.6.  LEAVE ONLY FOOTPRINTS-  Stick to marked trails to avoid harming native flora, and consider taking a bag to pick up trash along your journey. Not only is it a great way to help keep the outdoors beautiful, but it also protects wildlife that might eat or get tangled in the garbage.
7.  BE A TRAVELER, NOT A TOURIST-  Take time to immerse yourself in the local music, art and cuisine. Embrace the cultural differences that make it unique. Get to know the locals and how they view life. You might be surprised at the things you learn when you open your mind to new ideas!
8.  HONOR LOCAL TRADITIONS-  Some cultures have very different traditions from yours. Women are forbidden to show skin in some Muslim countries. For some, being photographed in like having your soul stolen. Understand and respect these traditions, or risk offending the people whose culture you're there to experience.
9.  GIVE BACK-   Traveling gives you a unique experience that stays with you for the rest of your life. In return, consider giving something back, such as bringing school supplies on tours in which you know you'll interact with locals.
10. SHOP SMARTER- Read labels, and ask questions like "What is this item made from?" All over the planet people sell items made from non-sustainable hardwoods, endangered species, and ancient artifacts. It may be alright in their country to sell them, but you can still vote with your wallet by refusing to buy them.
AWARENESS OF THE ENVIRONMENT
Today the "Green Laws" of conservation are making people aware of how man and the environment can live symbiotically for more time to come and eco-tourism is the only way to maximize the economic, environmental and social benefits of tourism. Everyone is a stakeholder in the process and we clearly need to avoid our past shortcomings and negative impact that they have had. In India too the movement is gathering momentum with more and more travel and travel related organisation's are addressing the needs of the eco-tourists and promoting eco-tourism in the country. Some basic do's and don'ts of eco-tourism are listed below:
Do's
Carry back all non-degradable litter such as empty bottles, tins, plastic bags etc. These must not litter the environment or be buried. They must be disposed in municipal dustbins only.
Observe the sanctity of holy sites, temples and local cultures.
Cut noise pollution. Do not blare aloud radios, tape recorders or other electronic entertainment equipment in nature resorts, sanctuaries and wildlife parks.
In case temporary toilets are set-up near campsites, after defecation, cover with mud or sand. Make sure that the spot is at least 30 meters away from the water source.
Respect people's privacy while taking photographs. Ask for prior permission before taking a photograph.
Don'ts
Do not take away flora and fauna in the forms of cuttings, seeds or roots. It is illegal, especially in the Himalayas. The environment is really delicate in this region and the bio-diversity of the region has to be protected at all costs.
Do not use pollutants such as detergent, in streams or springs while washing and bathing.
Do not use wood as fuel to cook food at the campsite.
Do not leave cigarettes butts or make open fires in the forests.
Do not consume aerated drinks, alcohol, drugs or any other intoxicant and throw bottles in the wild.
Do not tempt the locals, especially children by offering them foodstuff or sweets. Respect local traditions.
Polythene and plastics are non biodegradable and unhealthy for the environment and must not be used and littered.
IMPACT OF ECO-FRIENDLY TOURISM
POSITIVE IMPACT
Tourism constitutes an opportunity for economic development, economic diversification and the growth of related activities, in developing countries especially, contributing around 1.5 per cent of world gross national product. Tourism is also a major source of income and employment.
Tourism based on the natural environment (ecotourism) is a vital growing segment of the tourism industry and, despite the negative impacts, and given the fact that tourism generates a large proportion of income and that a growing percentage of the activities are nature-based, tourism does present a significant potential for realizing benefits in terms of the conservation of biological diversity and the sustainable use of its components.
Tourism has the potential to increase public appreciation of the environment and to spread awareness of environmental problems when it brings people into closer contact with nature and the environment. This confrontation may heighten awareness of the value of nature and lead to environmentally conscious behavior and activities to preserve the environment.
Tourism can significantly contribute to environmental protection, conservation and restoration of biological diversity and sustainable use of natural resources. Because of their attractiveness, pristine sites and natural areas are identified as valuable and the need to keep the attraction alive can lead to creation of national parks and wildlife parks.
Tourism can provide an alternative to development scenarios that may have greater environmental impacts.
NEGATIVE IMPACT
Water Quality: The tourism industry impacts water quality through construction and maintenance of tourist infrastructure, recreational boating, and certain activities of the cruise industry. Tourist infrastructure increases the pressure on existing sewage treatment plants and can lead to overflows during peak tourist times. A more gradual impact is the leaching of nutrients from septic systems of tourists' waterfront homes, accelerating eutrophication of adjacent waterbodies, and depleting dissolved oxygen supplies. The construction of tourist facilities and infrastructure also increases the amount of impervious surfaces, which in turn increases the amount of polluted runoff reaching waterbodies.
Air Quality: Transport by air, road, and rail is continuously increasing in  response to the rising number of tourist activities in India. Transport emissions and emissions from energy production and use are linked to acid rain, global warming and photochemical pollution. Air pollution from tourist transportation has impacts on the global level,  especially from carbon dioxide (CO2) emissions related to transportation energy use and it can lead to severe local air pollution.
Impacts on Wildlife Wildlife can be adversely affected by the construction and maintenance of tourist infrastructure, and by tourist activities. Impacts from tourist infrastructure can be direct, such as when development in lower elevations of mountain resorts restricts the migratory range of certain wildlife, or indirect, such as when marine turtles are disoriented by automobile headlights and resort illumination
Aesthetic and Cultural Impacts Tourism can diminish the aesthetic appeal of a destination through the construction of buildings that clash with the surrounding environment, creating "architectural" or "visual" pollutionHabitat/Ecosystem Alteration and Fragmentation Ecosystems and natural habitat can be damaged by tourist infrastructure, tourist activities, recreational boating, and the cruise industry. Recreational boats and cruise vessels can damage aquatic vegetation by cutting it with their propellers or otherwise damaging it when running aground.Solid waste and Littering In areas with high concentrati\ons of tourist activities and appealing natural attractions, waste disposal is a serious problem and improper disposal can be a major despoiler  of the natural environment – rivers, scenic areas, and roadsides. In mountain areas of the Himalayas and Darjeeling, trekking tourists generate a great deal of waste.
Local Resources: Tourism can create great pressure on local resources like energy, food, and other raw materials that may already be in short supply. Greater extraction and transport of these resources exacerbates the physical impacts associated with their exploitation.
Land degradation: Important land resources include minerals, fossil fuels, fertile soil, forests, wetland and wildlife. Increased construction of tourism and recreational facilities has increased the pressure on these resources and on scenic landscapes. Direct impact on natural resources, both renewable and nonrenewable, in the provision of tourist facilities can be caused by the use of land for accommodation and other infrastructure provision, and the use of building materials.
Sewage: Construction of hotels, recreation and other facilities often leads to increased sewage pollution. Wastewater has polluted seas and lakes surrounding tourist attractions, damaging the flora and fauna. Sewage runoff causes serious damage to coral reefs because it stimulates the growth of algae, which cover the filter-feeding corals, hindering their ability to survive.
Climate Change: Tourism not only contributes to climate change, but is affected by it as well. Climate change is likely to increase the severity and frequency of storms and severe weather events, which can have disastrous effects on tourism in the affected regions. Some of the other impacts that the world risks as a result of global warming are drought, diseases and heat waves
Socioeconomic and cultural impacts of tourism include influx of people and related social degradation, impacts on local communities and on cultural values. Increased tourism activities can cause an influx of people seeking employment or entrepreneurial opportunities, but who may not be able to find suitable employment, thus causing social degradation. In the case of foreign direct investment, much of the profit may be transferred back to the home country. Therefore, tourism can actually increase inequalities in communities, and thus relative poverty.
Culture and Tourism: Tourism has a highly complex impact on cultural values. Tourism activities may lead to intergenerational conflicts and may affect gender relationships. Traditional practices and events may also be influenced by the tourist preferences. Tourism development can lead to the loss of access by indigenous and local communities to their land and resources as well as sacred sites.
CONCLUSION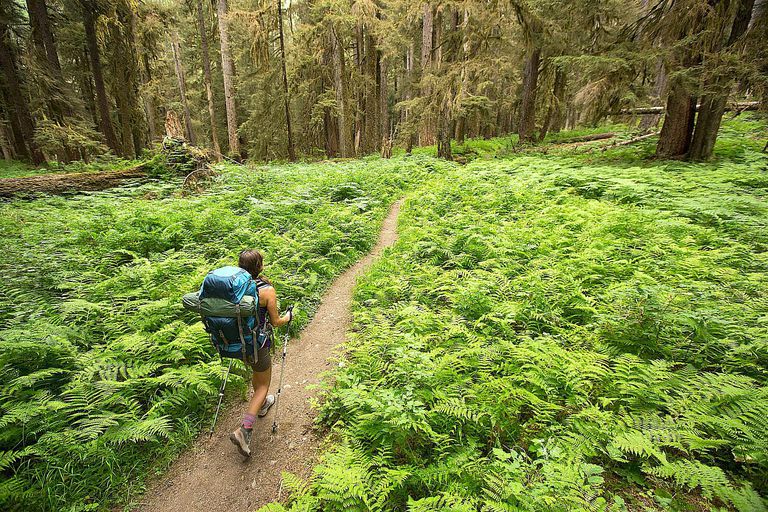 In today's growing world there is a need to create awareness about ecotourism among the people. This will help people to protect natural habitat, wildlife sanctuaries, bio-diversity in that region. Many tourist destinations have developed and  are developing  ecotourism which has created a lot of attraction for visit by tourist towards that destination promoting tourism and employment.