Impact of Social Media on Travel & Tourism
Introduction
Technology is progressing very fast these days. The development of Social Media in this constantly changing world of technology is not something that can be ignored. Social media has a huge impact on all parts of our lives. Today it is used more often than the physical participation of an individual for communication.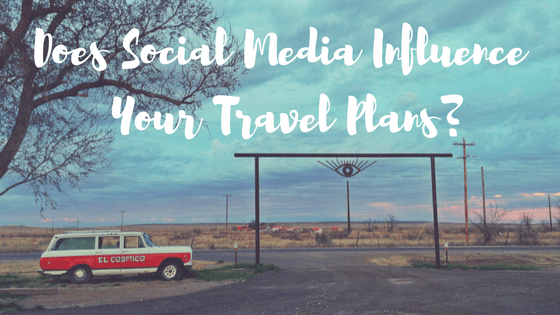 People frequently rely on social media sites to discover and learn about something new. Sites such as Facebook, Twitter, Instagram, LinkedIn and YouTube are dominating the global market. There is so much information available on social media which is shared by people, for people and to people
Role of Social Media in Tourism
Social Media has had a huge impact on every industry across the world and tourism industry is no exception. Tourism is one of the largest sources in the economic world. Travel & Tourism is not only one of the largest but also one of its fastest growing industries. Social Media plays a significant role in many aspects of tourism such as information searching, decision-making behavior and tourism promotion. Many countries consider social media as an important tool to promote their tourism industry. Social Media is affecting travel and tourism industry in a positive manner. Many exquisite destinations are made famous by posting photos of splendid views on social media platform like Facebook by travelers.
Tourism Industry's utilization of Social Media
Social Media platform is a powerful tool and its influence on tourism sector is likely to grow more. Social Media is being used as a new marketing approach within the growing internet technologies by the tourism sector. The promotion of tourism requires marketing strategies. Tourism industry has recognized the need of social media for the marketing. Tourism promotion can benefit more from Word of mouth marketing. Word of mouth (WOM) is a major part of online tourist interactions and particularly in the environment of online communities.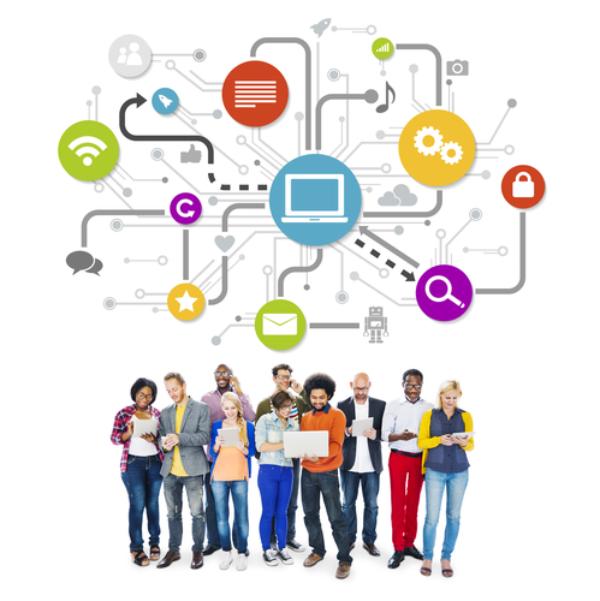 Travel & tourism depend on word of mouth (WOM) – opinions, recommendations and comments on social platforms such as Facebook, Twitter, and LinkedIn which enables the customers to share suggestions and tips. Tourists who have traveled to the destinations also write reviews and their experiences about the destination while they were travelling. Tourism is doing everything to promote and market the travel plans, travel destinations etc. by using social media. Blogs also helps tourism companies to gain consumers.
There are a lot of people who have blog on tourism, where they describe destinations vividly starting from the hotel where they stay, the food, the locality, surroundings to even the travel agency they used. This is again free advertising for travel & tourism companies which helps them a lot. By using social media, companies are trying to create awareness about destinations and encouraging travelers to plan their trip.
The companies are also focused on destination branding and marketing and doing everything they can to create a brand and get found by more and more customers. Now, with the advance of social media the power has shifted from businesses to customers. Tourism businesses are really keeping a keen eye on everything from negative comments, feedback to suggestions and utilizing it for the improvement of their product or services. People are using social media before, during and after they travel to share their experiences and they expect an instant response, so tourism companies are using the social media platform as a customer service channel. They have also created mobile apps for the consumers as well as their sites.
Use of Social Media for Travelers
Social media provides a variety of travel information sources for users. Social Media users who share their experiences were largely influenced by the comments and reviews on Social Media channels when they make tourism preferences. The positive word of mouth advertising also helps traveler in decision making. There are so many aspects to cover up while planning a travel. For ex. Destination, Flight deals, Hotel deals, Food, Spots to visit etc. and a traveler can find all of the best deals, recommendations on social media. Travelers tend to trust the earned media.
While pre-planning the trip the review which are written online and rating on websites helps the traveler. There are also post vacation or post restaurant reviews available for the travelers. By reading a blog, an online review, photos or posts shared by friends and family on social media helps the traveler to make the decisions and get the brief idea pre-planning the vacations.
Social media is very important when it comes to travelling and tourism. It has influenced and changed practices in tourism sector. The tourism sector is primed to take advantage of social media; the tourism industry has largely relied on destination reputation, consumer opinion, spread of information and positive word of mouth advertising. People have more information about where they want to go and can have a great time because they know what to expect. Now, the world has understood this trend and experiencing the role of social media in travel planning and tourism marketing.