MAHARASHTRIAN BREAKFAST
EAT WELL AND BE WELL
Maharashtrian cuisine is the cuisine of the Marathi people from the Indian state of Maharashtra. It has distinctive attributes, while sharing much with other Indian cuisines.
Traditionally, Maharashtrians have considered their food to be more austere than others.
Maharashtrian cuisine includes mild and spicy dishes. Wheat, rice, jowar,  bajri, vegetables, lentils and fruit are dietary staples. Peanuts and cashews are often served with vegetables.
The whole of Maharashtra is crazy about food. They pride themselves in having the best, most exclusive restaurants of the country as well as the cheapest and yet mouth-watering tapdis for their street food.
10 Maharashtrian Dishes You Must Try Out Once In Your Lifetime.
1. Vada Pav

Vada Pav, alternatively spelt is a vegetarian fast food dish native to the Indian state of Maharashtra.
The dish consists of a deep fried potato dumpling placed inside a bread bun (pav) sliced almost in half through the middle. It is generally accompanied with one or more chutneys and a green chilli pepper.
It originated as cheap street food in Mumbai, but is now served in food stalls and restaurants across India.
The most common theory of the Vada Pav's origin is that it was invented in the erstwhile mill-heartland of Central Mumbai, then known as "Bombay".
2. Misal Pav
Misal pav is one of the popular Maharashtrian Breakfast, Brunch or Snack. It is also one of the popular street food of mumbai .
Misal pav (Marathi)(मिसळपाव) is a popular dish from Maharashtra, India. It consists of misal (a spicy curry usually made of sprouted moth beans) and pav .
Misal is topped with farsan, chopped raw onions, a dash of lemon juice and served with pav. To make kat/tarry you can add more water and spice powders to the same recipe.
3. KANDA POHA
Kanda Poha is a popular maharashtrian breakfast recipe.
Poha is the maharashtrian word for flattened or beaten rice And Kanda mens onions.
Hence the term kanda poha or kanda pohe (pohe being plural of poha). other variations of this dish are kanda batata poha (with both onions and potatoes)
This is light breakfast which is easy and quick to prepare.
4. THALIPEETH
Thalipeeth is a Maharashtrian breakfast or tea time snack.
It is a very nutritious dish made with seven types of flours and fresh vegetables.
Thalipeeth is usually served with fresh homemade butter, ghee, or thick yogurt.
The recipe varies from region to region or even family to family and this is the recipe I have eaten.
The flour for thalipeeth is called Bhajni. It is a mix of various flours. Even this differs from family to family.
Some people add ragi and semolina while some leave out the bajra flour.
5. PAV BHAJI
Mumbai is well known for its street food.  For a city that never sleeps, snacks such as Vada-pav, Bombay sandwich and Pav bhaji are popular pick-me-ups for people on the go.
 Bhaji is the Marathi word for vegetables and in this case is a mashed up spicy vegetable curry served with pav, the quintessential bread from Mumbai which is more akin to buns.
This dish is normally served as a snack or as starters, but because of the potatoes and the amount of butter used in the dish, the bhaji tends to get very heavy.
6. PURI BHAJI
Puri bhaji (sometimes spelled poori bhaji) is a South Asian dish made up of puri and aloo (potato) bhajji.
The Puris are made up of flat rounds of flour which are deep fried, served with a spiced potato dish which could be dry or curried.
 It is a traditional breakfast dish in North India. A lot of Indian households prefer puri bhaji and other traditional dishes over cereals for breakfast.
| | |
| --- | --- |
| Course | Breakfast, Lunch, snack |
| Place of origin | India |
| Main ingredients | Puri, Aloo Bhaji |
| Variations | Chole bhature |
7. ALU VADI
Alu vadi is a snack that is popular in Maharashtra and Gujarat. Colocasia or Alu leaves are stuffed and rolled.
Alu Vadi (patra) is a steamed vegetable leaf roll recipe with the aloo or colocasia leaves rolled up one after another after getting smeared with a besan paste.
These aloo patras are then cut into small spices and then steamed or deep fried as desired.
These are steamed and then shallow or deep fried to make delicious snack.
8. KOTHIMBIR VADI
Kothimbir Vadi is an excellent delicious snack from the Maharashtrian cuisine made with besan flour (chick peas flour) tempered with mustard, cumin seeds, ajwain, hing for flavouring spiced with crushed green chillies and lots of kothimbir
Kothimbir vadi is a wonderful starter snack that is extremely popular among Maharashtrians and often prepared in most Maharashtrian homes served with steaming hot masala tea.
 Kothimbir in Marathi means coriander leaves and vadi means fritters, hence the name Kothimbir vadi.
9. SABUDANA VADA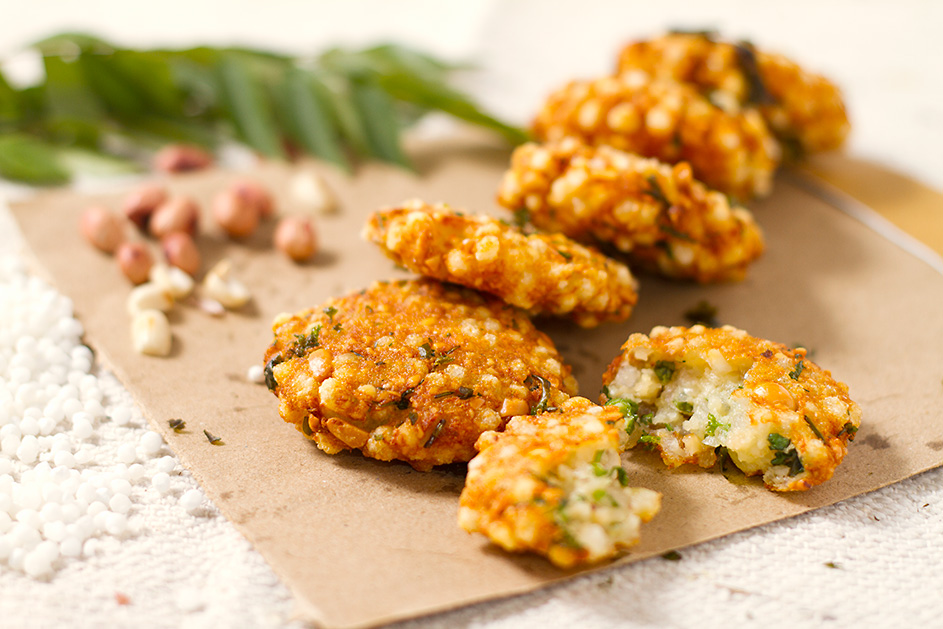 Sabudana Vada is another deep fried snack from Maharashtra.
Sabudana vada is a nutritional snack served usually during religious festival, fast/upvas especially in Navratri Vrats.
Sabudana vadas are crunchy and can also be served as tea time snack on a rainy day.
Sabudana Vada is a delicious snack with a great texture.
It is crunchy on the outside and soft inside. This can satisfy just about anybody, even those on a gluten-free diet.
Fry up these sabudana vadas and indulge in some Marathi snacking.
10. AMBOLI
Amboli is a traditional Maharashtrian rice based pancake recipe that can be served for breakfast or even lunch and dinner along with chutney or any spicy gravied vegetable.
"Amboli" is fluffy, spongy soft Maharashtrain style dosa.
This is not crispy like dosa. This is a traditional malwani/kokani dish, and these can also be had with almost everything like chicken- mutton curry, veggie curry, chutney like ghavan.
CONCLUSION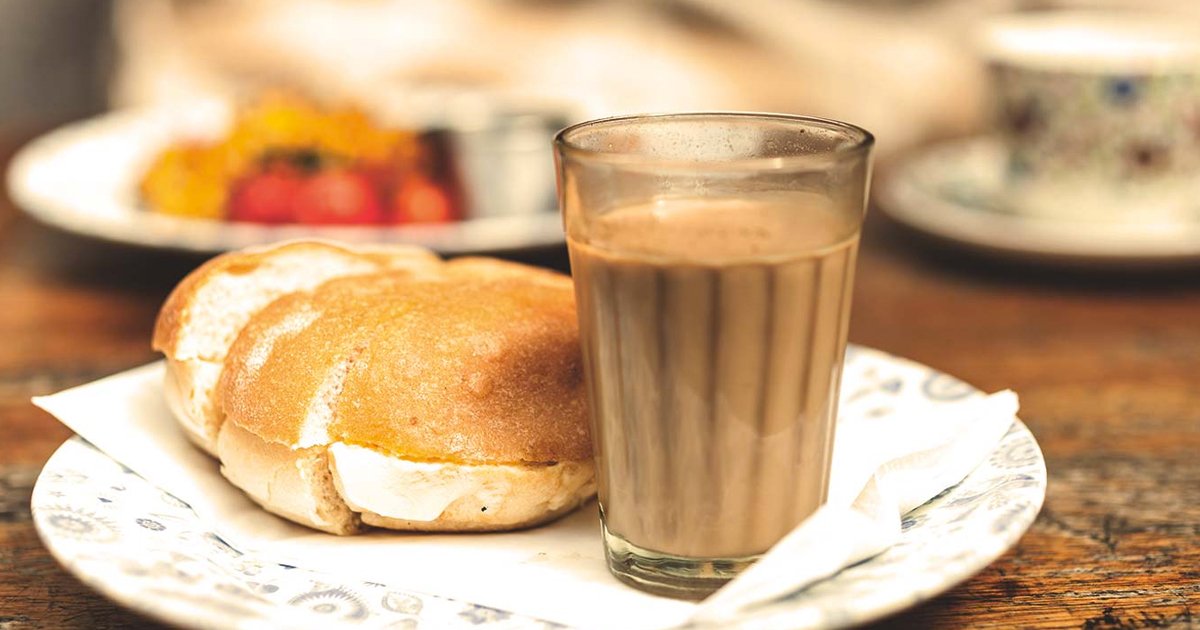 Try these lovely snacks from Maharashtra and do tell us about the ones that you absolutely love.
For the latest food news, health tips and recipes,  subscribe to our blog or follow us on Twitter.